Ask the Expert!
by Rebecca Dutton BSN, RN
Founder | Injector
SaltFacial is above and beyond my favorite skin treatment. SaltFacial is safe and can be done every 2-4 weeks. It is the world's first true medical facial device, FDA-approved, safe for every skin type, and can be used anywhere on the body. It resurfaces, replenishes, and rejuvenates, and gives immediate clinical results. The first time I had one, I was sold. For weeks after my first SaltFacial, clients wanted to know what I was doing differently. That's when I knew I had to bring this technology to St. Louis. People ask me all the time what they can do to promote healthy skin and a youthful, glowing look. I tell them that the most important thing anyone can do is to take the best care of their skin they can. SaltFacial should definitely be a part of that regimen. It is also a great compliment to fillers and anti-wrinkle treatments.
Illume Aesthetics listens to the goals and concerns of each client in a one-on-one consultation where a treatment plan is developed to achieve the desired outcome for each individual.

The other treatment I love is Jeuveau. Most people are familiar with Botox, but I prefer Jeuveau. New on the market since 2019, it is used as an injectable treatment to smooth away forehead lines, crows-feet and frown lines, just like Botox. It has been shown to be just as effective but it costs less than the popular counterpart. Most people who have a regular regimen that includes Jeuveau treatments will see significant savings over the course of a year.
In a nutshell, if looking your best at any age is a priority, then I would recommend coming in for a consultation. Let me help you decide what will work best for you and your lifestyle.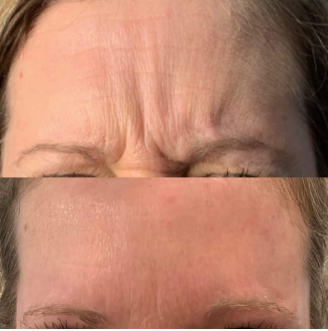 HOW IT WORKS:
The SaltFacial is a multi-functional treatment system using 3 technologies to deliver immediate results in as little as 45 minutes. Sea Salt Resurfacing removes the dead skin layer that dulls the complexion. Aesthetic Ultrasound nourishes and replenishes the skin. Last, but not least is the powerful LED Phototherapy supercharges cell turnover, helping the skin heal and become more beautiful naturally — delivers an instant glow, no sun necessary!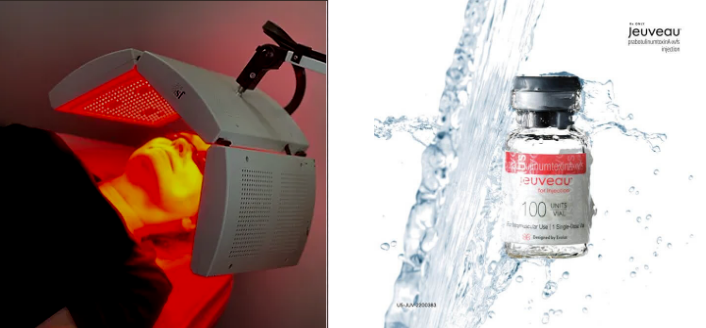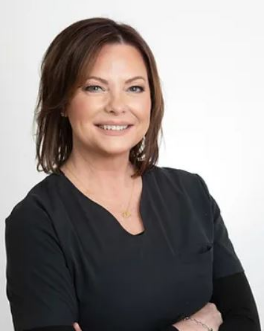 Rebecca Dutton is a licensed registered nurse with a bachelor of science in nursing degree. With over 27 years nursing experience, in 2019 she founded Illume Aesthetics. Rebecca offers a wide range of aesthetic services including fillers, botox, SaltFacial, Ultherapy and medical grade skincare. Today, her loyal clients keep returning as she keeps bringing forth the latest innovations and services. She is driven and passionate about preserving and enhancing natural beauty so that women (and men) can feel their absolute best at any age!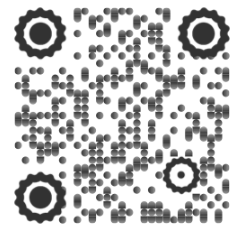 5230 Highway N
Cottleville, MO 63304
636-675-7991