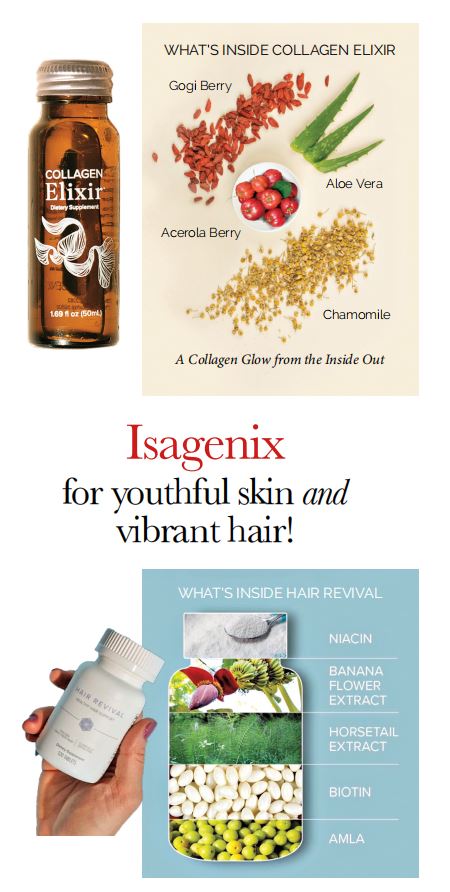 If beauty comes from within figuratively and literally, why are we spending so much time and money investing in the exterior? That was the question that came to mind when talking about collagen.
This product launched in January of 2021 in North America and has taken the industry by storm. Since Type I collagen makes up 90% of all of the collagen in our body, it makes sense to support it with the best Type I Marine collagen on the planet. Every bottle is made from 100% recyclable glass and contains 5 grams of the most absorbable marine collagen sustainably sourced off the coast of Norway. In addition to perfect bioavailability, it is also loaded with aloe vera, biotin, and zinc to protect cellular health and promote collagen synthesis. This formulation has no preservatives, no added sugars, and is only exposed to oxygen for .15 seconds during bottling, which means zero oxidation. If all collagen was equal, you should have it, but since there isn't another like this on the market, go for the one that gets results for the most beautiful hair, skin, and nails!
Speaking of hair, our Hair Revival Serum has all the essential ingredients for healthy, thick, luxurious hair. Both products will have you glowing from the inside out!
Isagenix for youthful skin and vibrant hair!
BEFORE & AFTER HAIR REVIVAL & COLLAGEN ELIXIR

573-645-0712
Tiffaniealbertson.isagenix.com
Tiffaniealbertson.com