Here are some of our favorite venues for seeking sanctuary, places where you can relax and recharge through spiritual healing, fitness, yoga and pampering.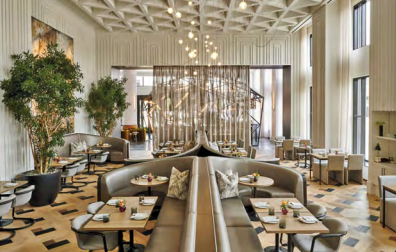 Daxton Hotel
Birmingham, MI
daxtonhotel.com
Daxton is the luxury hotel with aprovocateur's spirit and an artist's soul. Enjoy a divine night's sleep in a sumptuous room, a tête-à-tête at the alluring Madamrestaurant, or a celebration in their stunning event spaces. Stately Birmingham just got a bold new neighbor.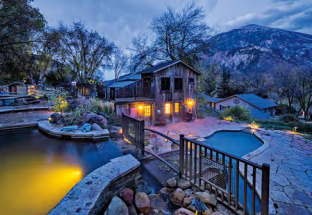 Avalanche Ranch
Carbondale, CO
avalancheranch.com
This 36-acre Ranch offers plenty of privacy for 13 cozy log cabins, a 1-bedroom loft apartment and a 3-bedroom ranch house. There are nearby trails for hiking and biking as well as a half mile of private riverfront along the Crystal River to walk and fish. Avalanche Creek flows into the Crystal River, surrounded by forest service and wilderness land. The views are spectacular!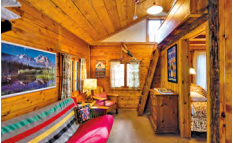 ---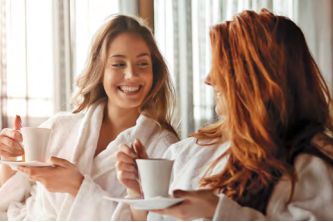 Margot European Spa
Birmingham, MI
margots.com
At Margot European Spa, the beauty of the mind and body are nurtured to elevate the spirit of well-being. It is their mission to offer you only the
finest spa experience where your expectations are exceeded and all your individual needs attended to. Their highly skilled and educated staff can offer you advice for at-home care to continue your spa experience in-between visits.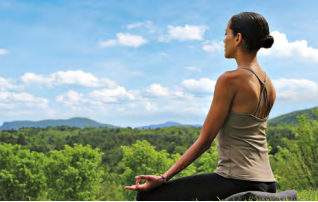 Kripalu Center for Yoga & Health
Stockbridge, MA
www.kripalu.org
For five decades, the Kripalu Center has been a leader in yoga- and mindfulness-based education. More than poses on a mat, Kripalu believes yoga is an accessible practice that inspires connection, compassion and joy. Like yoga, Kripalu is more than its physical manifestation. It is a way of life—a powerful source of transformative wisdom and practice for communities.
Arista Spa & Salon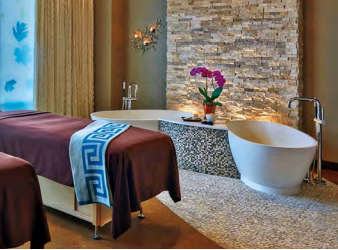 Naperville, IL
www.aristaspasalon.com
Arista Spa & Salon is artfully designed with attention to the finest details to soothe the body and enrich the soul. In this special place, you will enjoy ancient Mediterranean healing combined with modern innovation, cherished rituals for cleansing and wellness with the best science has to offer your skin, hair and body. All in inspiring surroundings with a staff that is both nurturing and world class.