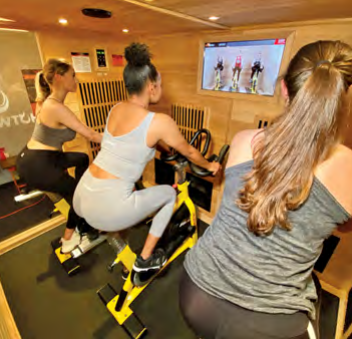 Running a fitness studio can be HARD!! And for most people running a fitness studio with their spouse could be nearly impossible. Where does life begin and work end? Who has what role and in what situation do those roles come into play? Most people don't even attempt to tackle these difficult questions, but for a select few there is no better option than going into business with the person they trust the most.
Britton Bommarito and Rod Murchison, owners of HOTWORX O'Fallon Missouri, are among those select few. They balance running their business and household together. From the beginning of their marriage in 2005, they have chosen to attack all challenges that faced them together with the idea in mind what is best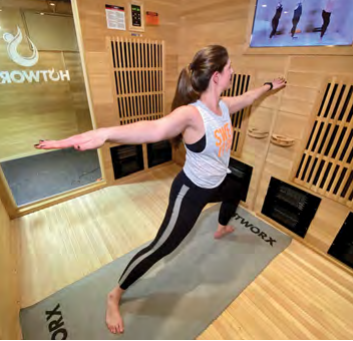 for our family. Early in their relationship Britton was a restaurant manager and Rod was a high school physical education/healthteacher, and football coach. Life was good! They individually advanced in their careers and figured out along the way what worked for them when it came to managing their home. They said the biggest thing for them was to treat everything as "ours." That means one bank account, no 'that is your job' or 'this is mine', Rod said, "It is important to look at each task and agree who's strengths lie where and who should attack what. If there is a question, refer back to your partner to figure out the best solution for both."
This approach has worked well for Rod and Britton throughout their 21-year relationship. After getting their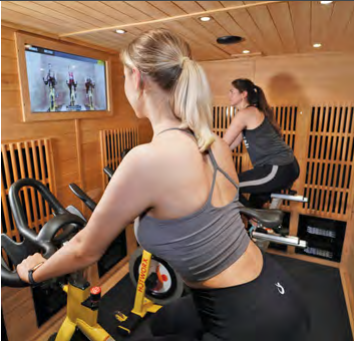 feet wet as minority owners of a restaurant franchise in 2015, they decided to take the leap and open a HOTWORX in their hometown of O'Fallon, MO, in 2020. HOTWORX is one of the fastest growing fitness franchises in the country and offers a one-of-a-kind workout. At HOTWORX you experience their 3D training method, the combination of Heat, Exercise and Infrared Energy. HOTWORX is a 24-hour studio and features Virtual Instructors who guide you through 30-minute Isometric workouts or 15-minute HIIT workouts. There is no other place where you can get this amount of calorie burn in this amount of time, all while healing your body with the power of infrared.
For more information on HOTWORX, you can contact Britton Bommarito at:
https://www.hotworx.net/
studio.mo0014@hotworx.net
636-294-1610/2439 State Hwy K, O'Fallon, MO 63368