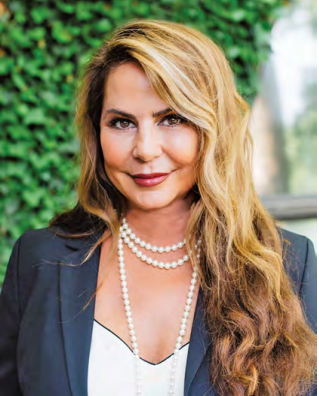 In my profession as a real estate agent, I have the opportunity to be in many wonderful homes. Likewise, I often get to contribute to the design of new homes. My desire is to unite and inspire as I experience the journey of rejuvenating this vessel that holds my own most sacred space, my family's home.
In a world that is welcoming mindfulness, a slower pace, and more deeply connected living, the home is becoming synonymous with sacred space. In my own homes, I have always looked to cultivate spaces that serve as a place of rejuvenation, a sanctuary. I think we need them now more than ever before.
I personally live quite a beautiful contrast. My home is vintage 1906, and she wears her history on her sleeve. She is situated in the vibrant center of Central West End and reflects my love: family, gardening, animals, fire, water, and mother nature's elements of abundant life. The term "urban farmer" is too generous, but it is the closest term I can offer to convey this idea of my own sacred space. It's a genuine expression of both city dweller and one who grows produce who happens to be known to neighbors as "Chicken Mama."
As I renovate my own nest and embark on my personal journey to create sanctuary, it has never been more apparent that sacred space can take many forms and is truly intended to reflect the magic of those dwelling within its walls. I dig deep to refine my thoughts on how to design my home beyond current trends and the right color flooring, then the rest of the story leans into meaning and feeling. I seek to hold space that invites my friends and family to connect with heart and soul. I aspire to facilitate an environment for cultivating happiness and creating shared memories with my loved ones as well as sacred space to experience more inner peace and authenticity in my own daily life. When a day is overwhelming, I often say I want to fasten the shutters, roll up my sidewalk and secure the doors.
I spend a lot of time in other people's homes, always seeking that certain feeling of sanctuary. It shows up in different ways. I love the kind of dwelling that wraps its arms around me, exuding warmth, allowing peace to fall upon me, romanced by texture and magical lighting, delicious scents, good energy and warm aesthetics that are deeply felt.
The homes I connect to most are expressive places that center and strengthen me, sending me back into the world feeling a bit more aligned with who I really am.
In that way, this exploration of sacred space is bringing me closer to the fullest expression of sanctuary inside myself. As I sit on my deck admiring another vacation-worthy sunset, I look to nature as my constant inspiration and find myself another step closer to reviving my home into a physical reflection of my most genuine self.
"In my profession as a real estate agent and in the design
of my own homes, I have always looked to cultivate
spaces that serve as a place of rejuvenation, a sanctuary.
I think we need them now more than ever before."
Robin Halterman
Dielmann Sotheby's International Realty
C. 314-456-6733 O. 314-725-0009
robin@haltermanstixgroup.com
8301 Maryland Avenue, Suite 100
Clayton, MO 63105