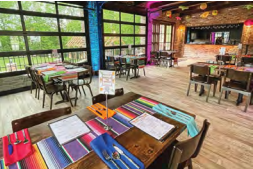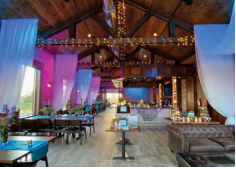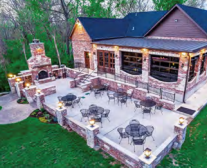 The Public School House is the former one-room school house in Cottleville built in 1875 that has been restored and brought back to life. The Public School House team is excited to share this piece of history with the community, making any event a unique experience. From our Holiday Pop-Up Bars to private events, our team can make any experience feel like its your first time walking through our doors.
We opened our doors in December of 2019. What started as a small idea to open as a Christmas Pop-Up bar has spiraled into something larger than life. We often get asked "What is a pop-up bar?" What that means is we are not open to public with regular hours. We run holiday pop-up bars and when we are not open we are running as a private event space. We have created a unique venue perfect for any event. Our indoor space including our main school house room and 4-season room, is perfect for showers, rehearsal dinners, holiday parties, cooperate events, as well as anniversary or birthday parties. We have built our outdoor space complete with a fire place and wedding arbor making it perfect to celebrate all of life's biggest events.
Toasted Chestnut, our original Christmas Pop-Up Bar in 2019, the community began to ask "What's next?" With Valentine's Day right around the corner, "Love Shack," a Valentine's Day Pop-Up Bar, was brought to life. Since then we have helped this small town celebrate every holiday including our next one: Ghoul House, a Halloween Pop-Up Bar. We have an incredible team starting with our mixologists creating one-of-akind made from scratch cocktails to our staff bringing our crazy theme decors to life.
The Public School House is located on beautiful and secluded 1.13 acres in downtown Cottleville with the ability to customize any event complete with food, drink, decorating, and entertainment packages available. We look forward to being a part of your next event!
636-720-1905 / 5546 Chestnut St. / Cottleville, MO 63304 / publicschoolhouse.com