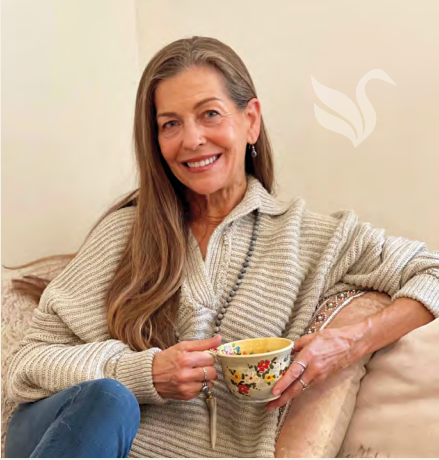 Are you feeling blissful in your life? Your body and mind? This sounds really wonderful and yet most are suffering with sub-optimal energy, insomnia, disturbed digestion, brain fog, excess weight, etc. For some reason most of these experiences are being normalized as part of aging or just part of life. This is NOT normal! Maybe you feel like you are living and working yet are unfulfilled. Finding your purpose and living blissfully is a worthy goal and Ayurveda beautifully gives us the perfect map to explore and find our way to a joyful, peaceful and healthy life. What is Ayurveda? This is a Sanskrit word that translates to science of life. It's the oldest and most valid healing system on the planet dating back 5,000 years. It has stood the test of time and is worthwhile exploring! In navigating my own life's challenges of insomnia, heartbreak, anxiety and body breakdown to name a few I found my path with this ancient wisdom. As a CHOPRA Certified Meditation and Ayurvedic Lifestyle instructor I found my passion and purpose in life as well as my own road map to healing naturally. I continued following my burning desire to learn, coach and teach by studying with other Ayurvedic instructors and gained much traction while attaining my Yoga Health Coaching Certification. I loved how what could be overwhelming for many in understanding Ayurveda as a means to greatly improve one's life was distilled down to the 10 most important Ayurvedic habits in 10 weeks! Not only did I make substantial and lasting results in my life but I became certified to teach this 10-week online course and offer it to you! I offer several ways to experience transformation by working with me. Following are some of my offerings:
BODY BLISS 10 Life Changing Habits in 10 Weeks is for EVERYONE. Ayurveda is truly the wisdom of life – there are no barriers in religion, race, gender or location. The sages and rishis deeply studied the individual in relation to the cosmos and found that it profoundly matters what, when and how one lives in order to experience blissful living. As humans we can choose to live how we want but none can escape our basic nature and rhythmic calling. BODY BLISS is practical and doable from wherever you are. This online course, which includes weekly Zoom live laser coaching and private forum membership, combines the ancient wisdom of Ayurveda with modern
habit research so you have a solid foundation to optimize your daily and seasonal living! This is one of the best investments I've ever made for mySelf and continues to serve. I offer other passions of mine as a certified Medicinal Aromatherapist and nutrition knowledge to enhance this course! This course runs 2-3 times per year and will take you to a new identity!
BODY BLISS CLEANSE is offered each spring and fall. This is a unique format that my tribe loves! No one is doing the same cleanse as we are all unique. It's a virtual tribe meeting on Zoom weekly for 3 weeks: Ease in week; Dive deep week; Ease out week. You will feel so much better doing this twice a year!
BODY BLISS Essential Oil/Aromatherapy – I teach a Level 1 foundational training course with the exquisite Wisdom of the Earth pure essential oils or just offer more casual education and an opportunity to buy these beautiful devas! ONE ON ONE Wellness/Life Coaching – This unique opportunity allows you to work with me privately and focus on issues related to any area of your life calling for attention.
PRIMORDIAL SOUND MEDITATION – This is a meditation course for those who are ready to learn and commit to a lifelong practice and receive your own mantra. I was certified to teach this course by the Chopra Center of
Education. Self Care is Self Love! The best investment you will ever make! Contact me now to learn more!
Find Your Bliss
1. Do you wake before the sun rises naturally feeling light and well rested?
2. Are you experiencing any digestive discomfort, bloating, fatigue after eating, troubled elimination?
3. Are you aligned with your life's purpose and feeling joyful and fulfilled?
4. Are you happy with your relationships including with yourSelf?
5. Do you experience an easeful flow in your daily life even if there are unexpected events?
6. Does your body feel fit and your mind clear? Join my 10-week interactive online course and learn how to thrive naturally.
Contact Candice for a free discovery call and enroll at:
swansage.com
candice@swansage.com
314-736-6511